Taylor joined Clever Critters in February 2021 to help with our social media, graphic design, and other administrative duties. In May of 2022, she completed her Dog Trainer Certification through Animal Behavior College and then went on to complete the Fear Free Certified Professional Certification in January of 2023. She is currently working towards her IAABC-ADT certification and hopes to also pursue her Controlled Unleashed Certified Instructor certification!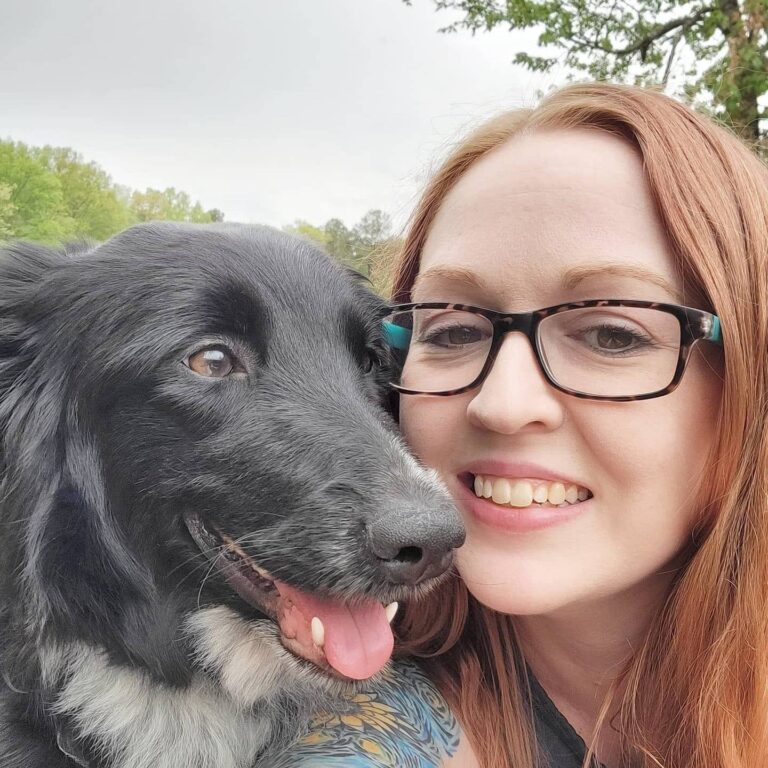 Taylor has grown up with animals for as long as she can remember; from cats and dogs to snakes and other various reptiles. In 2017 she moved to Savannah, GA to attend the Savannah College of Art and Design to earn her Bachelor's in Animation. Shortly after moving, she decided to adopt an Australian Shepherd-mix puppy, Korra, who was terrified of the world. This started Taylor on her journey to learn more about training and help Korra work through her fears. After being misinformed and being steered in many different directions, Korra was struggling to make improvements and be more comfortable in her life. Eager to help her, Taylor dived deep into research and developed an interest in positive reinforcement training and behavior modification.
In the summer of 2020, Taylor graduated with her degree in Animation and moved back to Hampton Roads due to the pandemic. Wanting to learn more about dog behavior, she reached out to Clever Critters in early 2021 to inquire if she could intern. She began shadowing Sydney during consultations and started working on designs for Clever Critters' social media.
After spending months working with Clever Critters and wanting to continue learning more, she attended the Animal Behavior College to earn her certification in dog training. After she earned her certification, she then went on to become a Fear Free Certified Professional Trainer. Excited to continue, she is already planning on obtaining other certifications!
In addition to Korra, Taylor has added three other Aussies to her home. Ori joined in 2019 and has become Taylor's heart dog, who continues to test her knowledge and skills, pushing her to learn as much as possible! In late 2020, she adopted Maui and Moana, who were being rehomed by an acquaintance in Georgia. Maui and Moana are both siblings to Ori, and love to spend their time training and playing in the backyard! Taylor also has a cat named Zuko, and a snake named Kya.